KUALA LUMPUR – Japan's largest and most popular discount chain has just opened its very first physical store in Malaysia, attracting many to endure long queues to experience shopping à la Japanese-style.
We know you might be wondering which are the best items to buy from the store, so we went to Don Don Donki and tried out some of their products.
Here is our list of items that we found were of high CP value and what you should not miss out on!
1. Steam Eye Mask by MegRhythm (Price: RM 19.90, 5 pieces)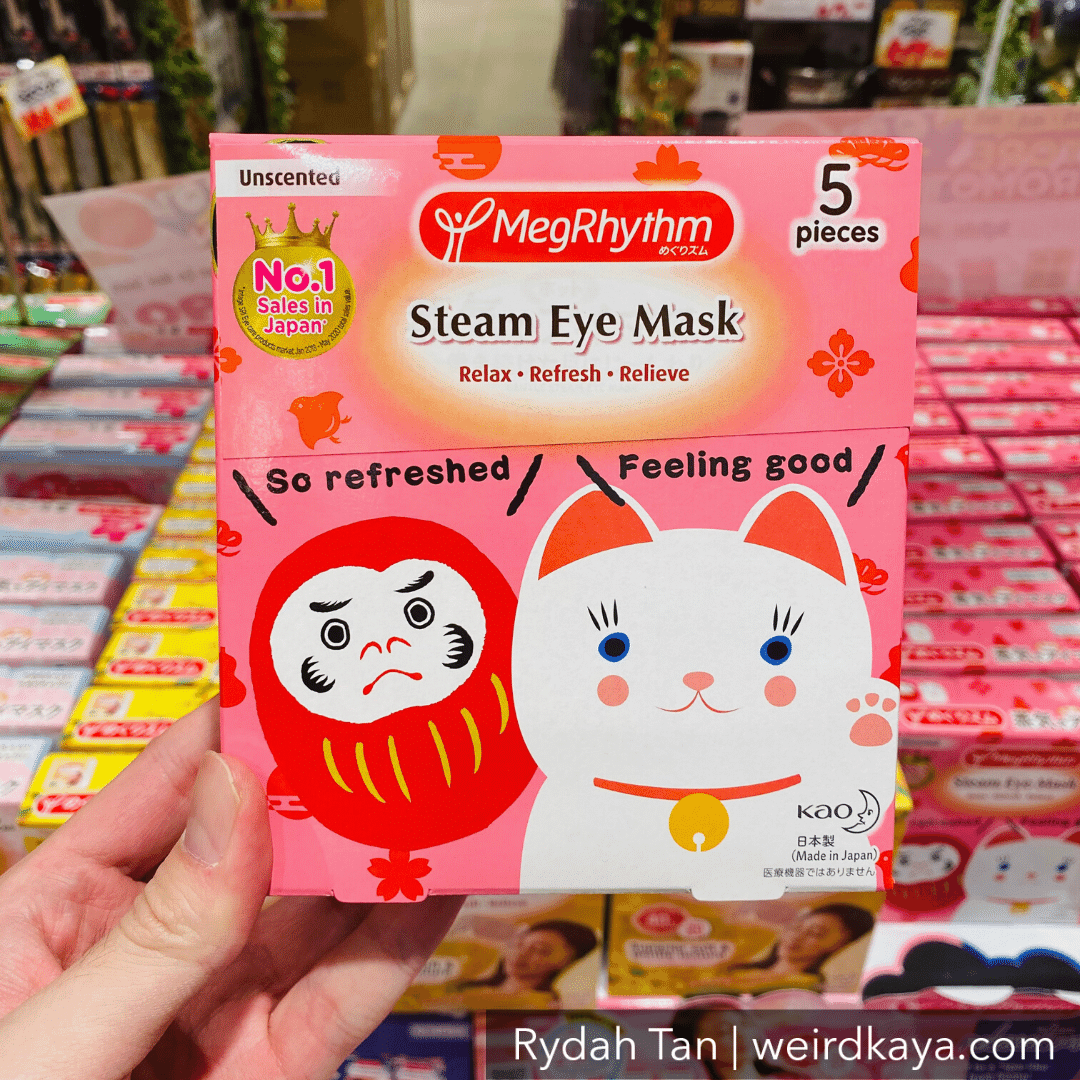 This is a must-have for every office worker! This steam eye mask gently envelopes your delicate eyes and eye areawith a comfortable and warm sensation. You can either opt for the scented or unscented steam mask.
Our Recommendation: ★★★✩✩
2. Keana Rice Mask (Price: RM39.90, 10 pieces)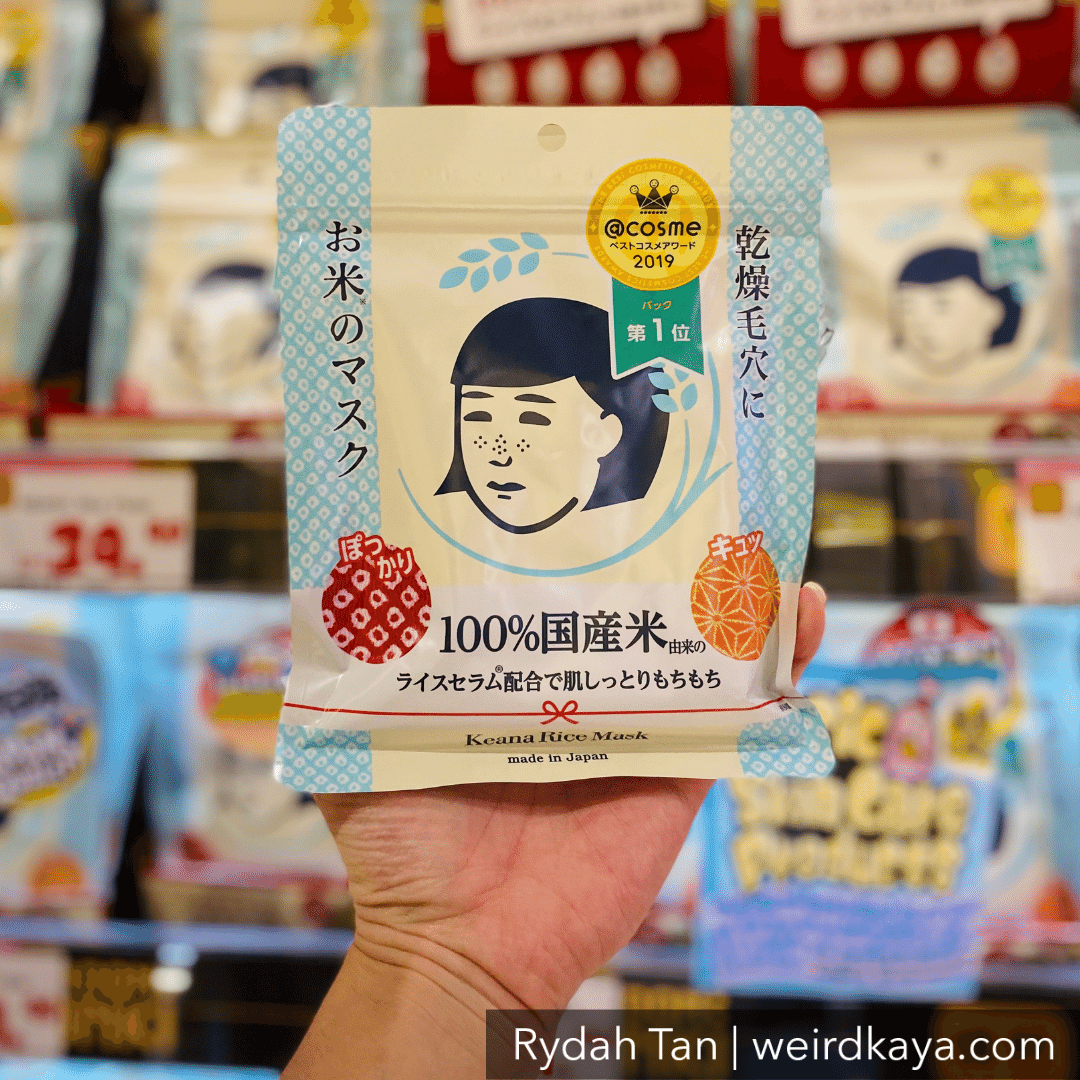 Keana Rice Mask is made of 100% Japanese rice serum and combined with fermented rice liquid (known as sake in Japanese). You might catch a mild whiff of sake and rice as the mask does not contain any fragrances. This mask works for both oily and dry skin types.
Our Recommendation: ★★★★✩
3. Pure 5 Essence Mask (RM24.90, 15 sheets)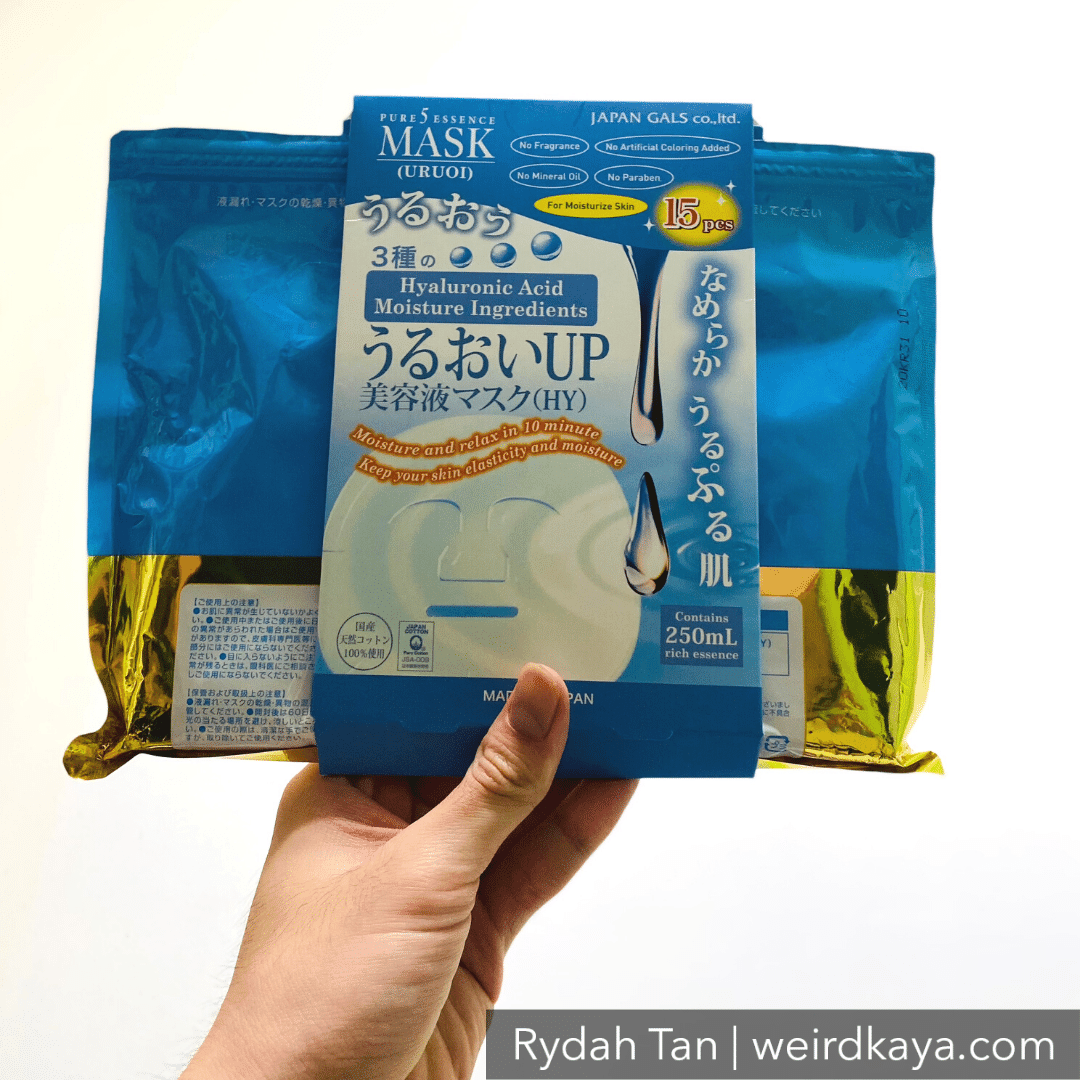 This is probably the most affordable mask at Don Don Donki. For just RM24,90, you will be getting 15 sheets of masks made with 100% of Japan cotton along with 250ml of serum. However, all the masks are contained in a single packet, so it's recommended to use it within 60 days after opening it.
Our Recommendation: ★★★★✩
4. Ramen Honolu, RM 18.90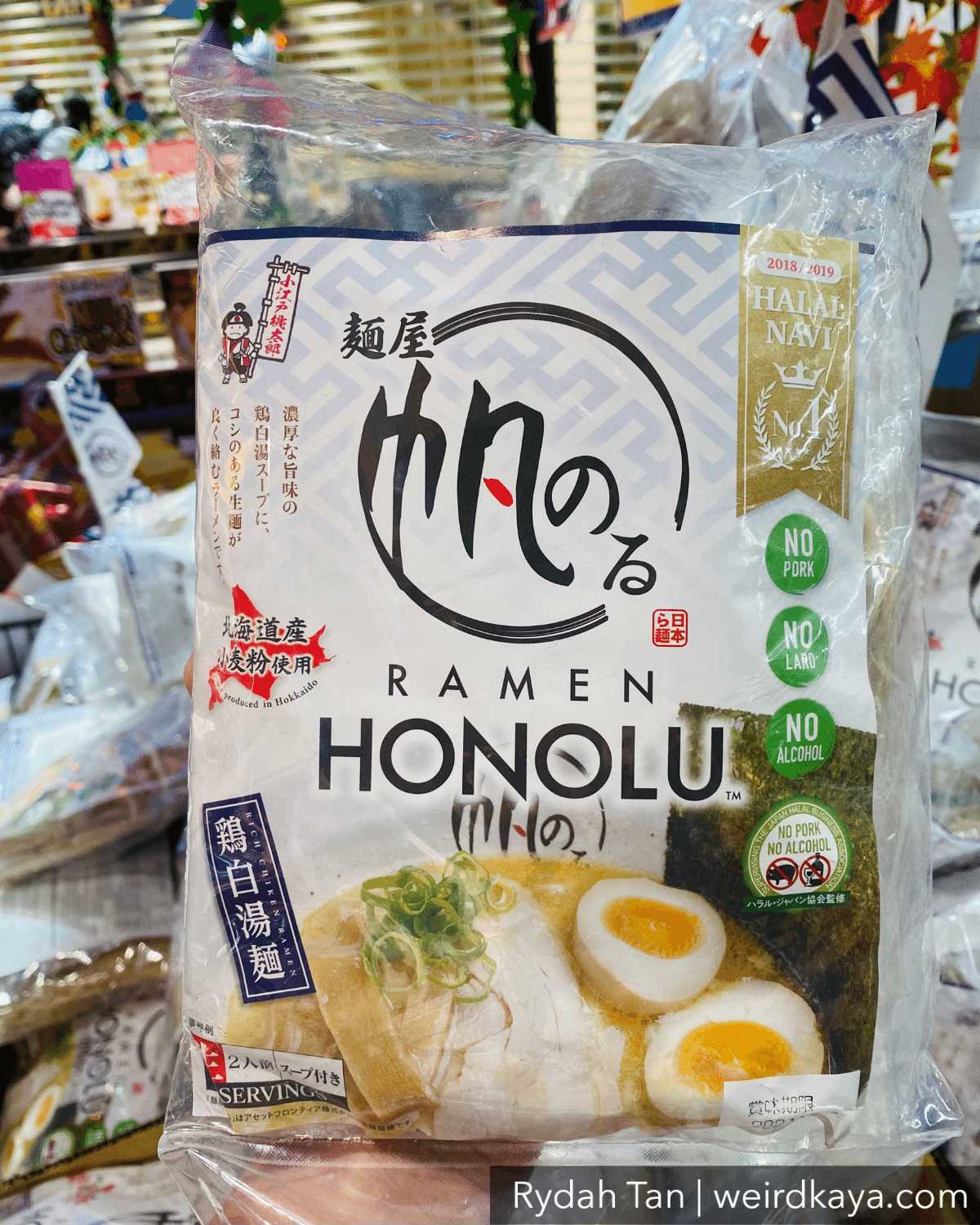 Ramen Honolu is a Muslim-friendly brand where it replaces the pork inside the ramen with chicken paste. However, we did not see the Halal certification logo on its packaging.
Our Recommendation: ★★★★✩

---
---
5. Morinaga Creamy Cheese Flavor Snack (RM9.50, 10 pieces)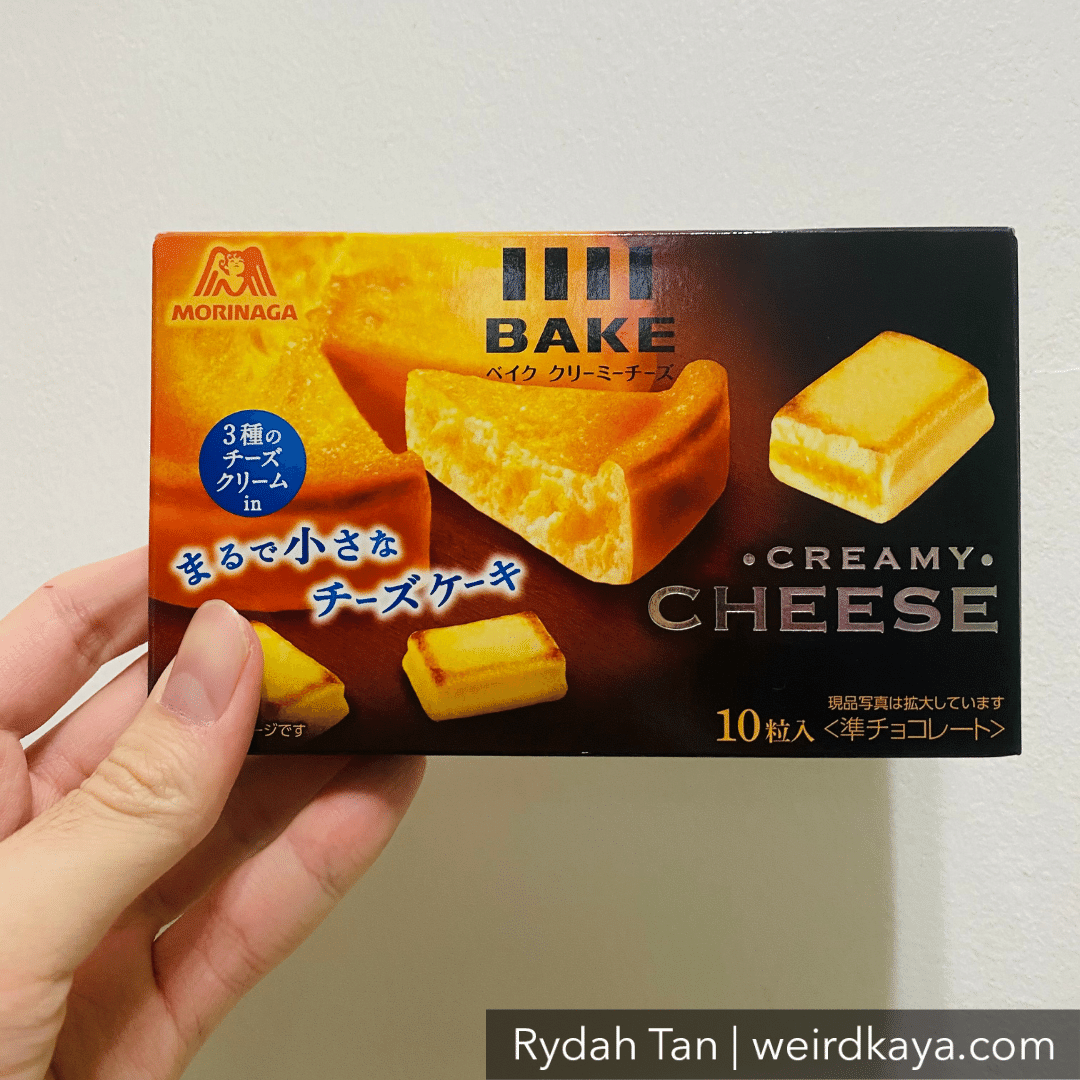 Calling all cheeeeeeese lovers! If you can't live without cheese, this is probably the best item for you.Don't be fooled by its crusty exterior, though. Its soft, smooth cheese filling will leave you hankering for more!
Our Recommendation: ★★★★✩
6. Grilled Saury Sweet Soy Sauce Flavor (RM 6.90)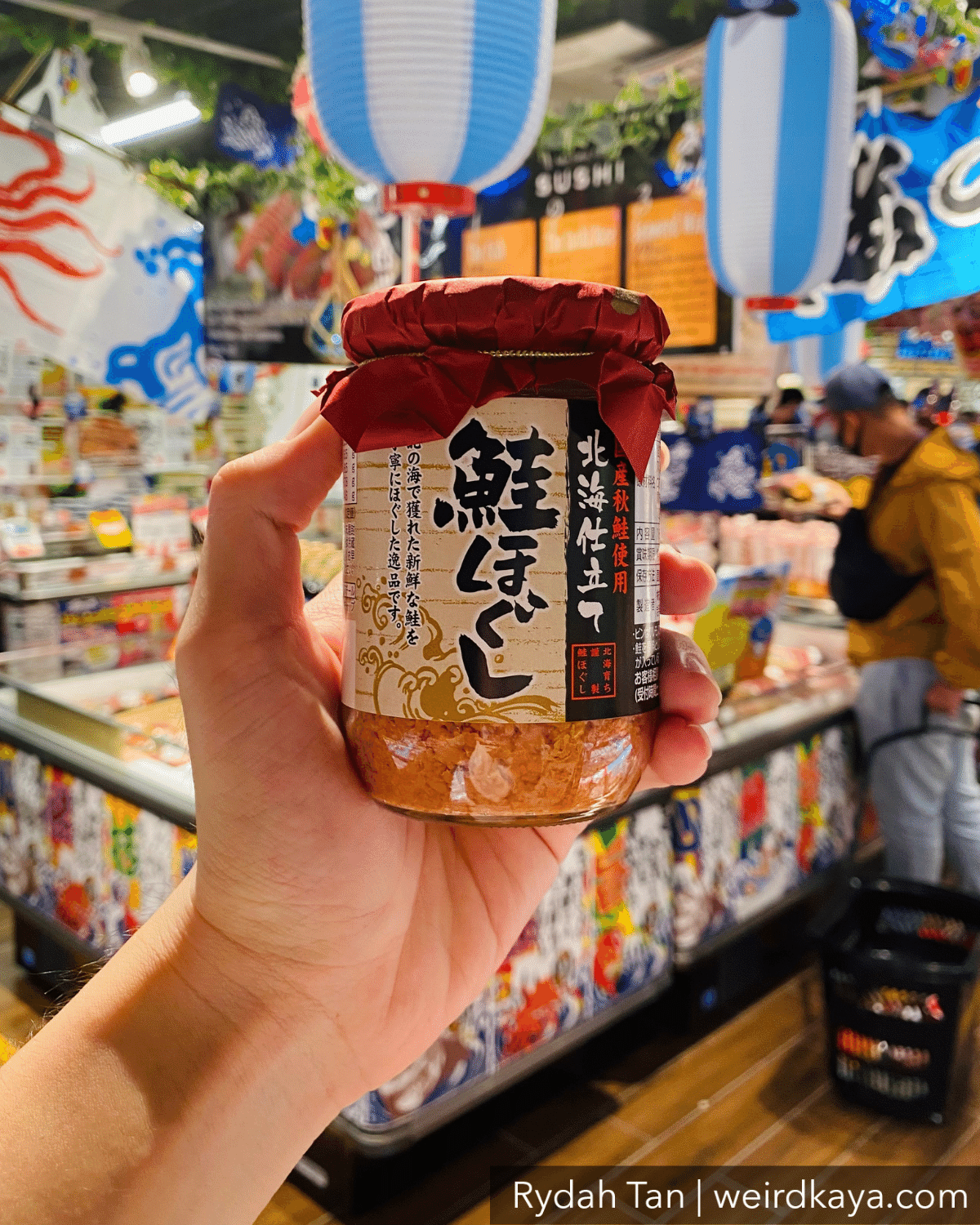 This is the best condiment for a quick lunch, especially during rush hours! When paired with a bowl of warm rice, it's heaven on earth.
Our Recommendation: ★★★★✩
7. Cheese and Cod Fish (NATORI), RM21.90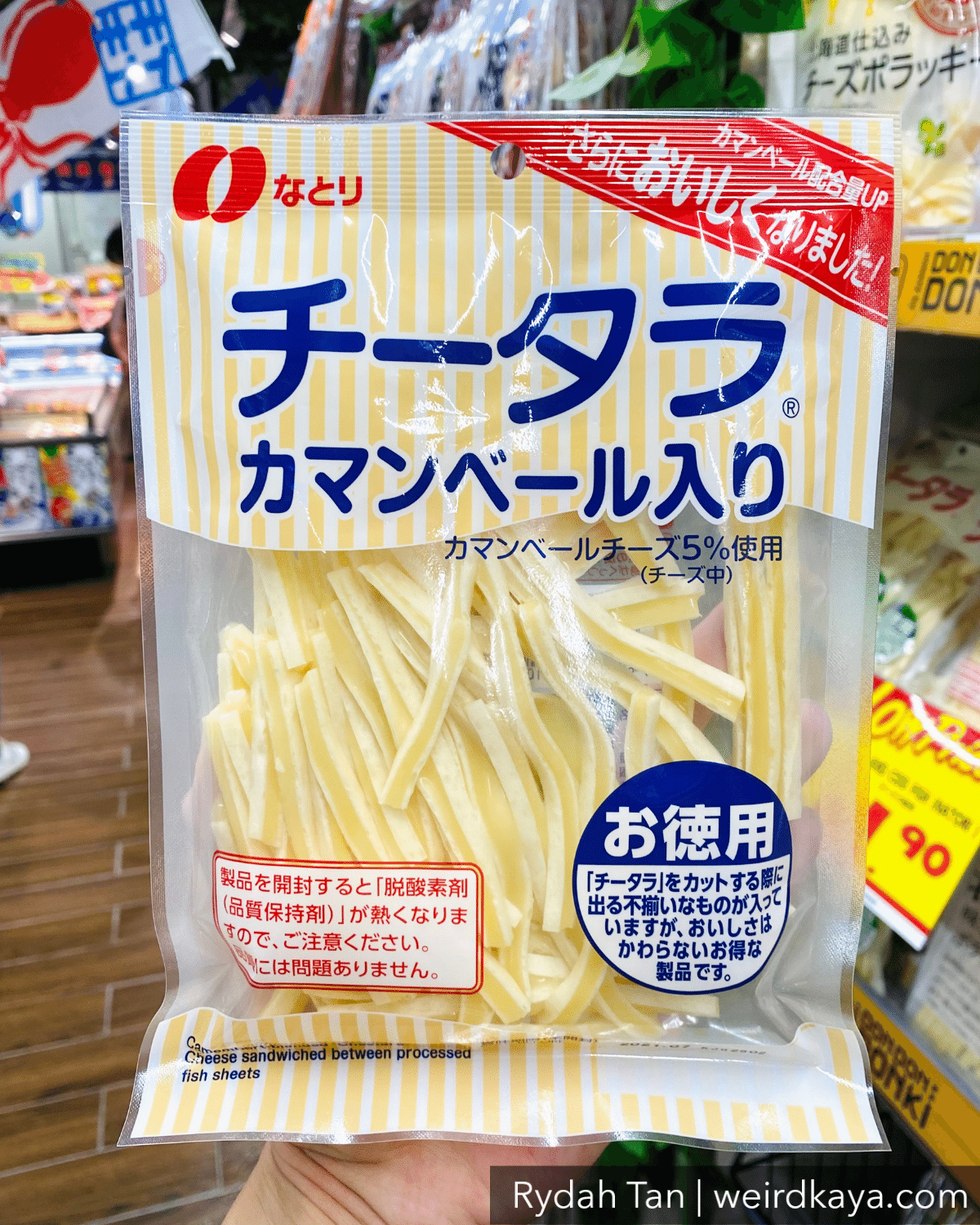 Another must-buy for cheese lovers, it is the perfect snack for a Friday night hangout! All you need to do is to pop it into the microwave for 10 – 20 seconds to get crispy, greasy cheese strips! (However, some may find its cheesy taste a bit overpowering).
Our Recommendation: ★★★✩✩
8. Kiss You Ion Power Battery Toothbrush(RM30.00)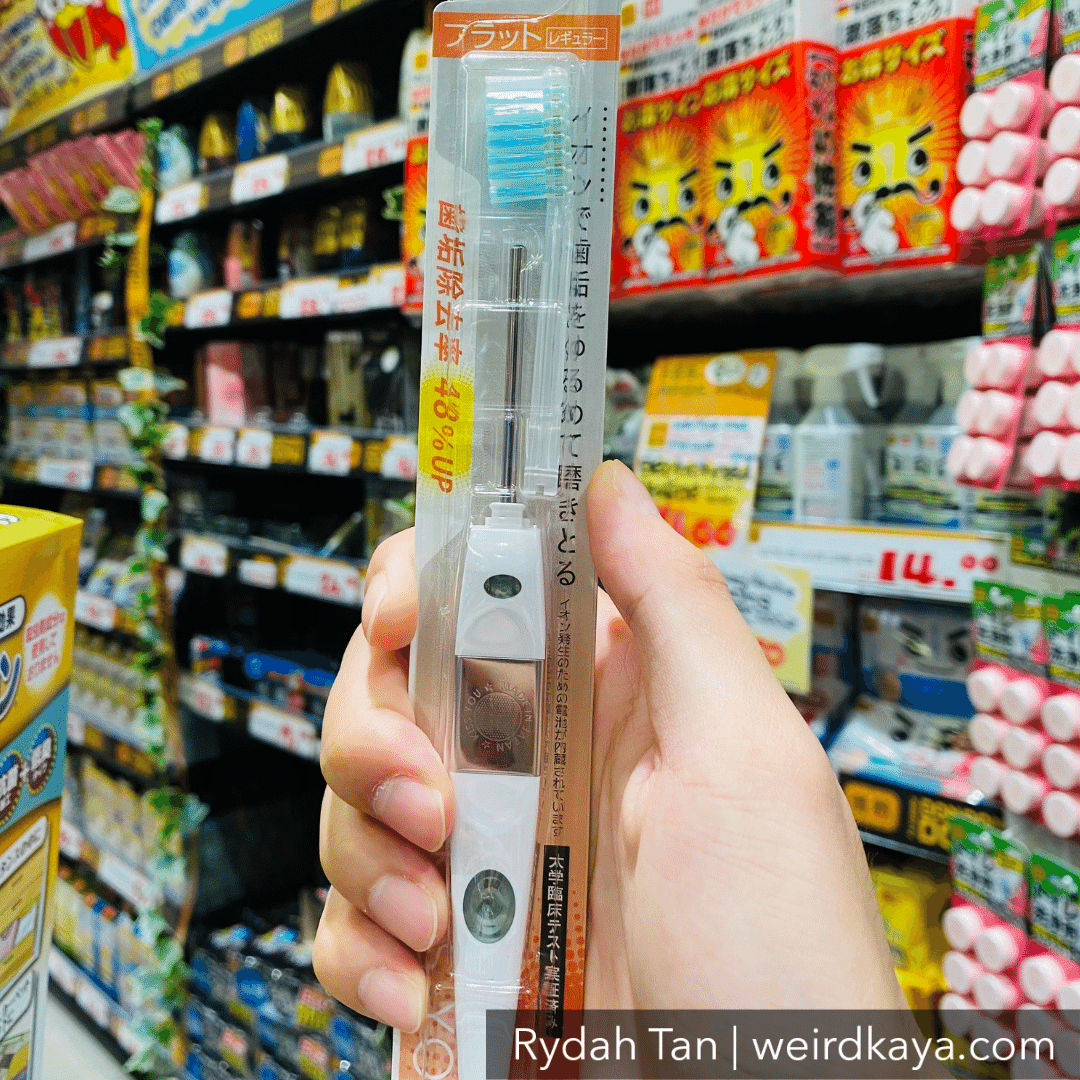 Ranked No.1 in Cosme Japan, KISS YOU ION POWER BATTERY Toothbrush claims to get your teeth cleaned without using toothpaste! According to their official website, the toothbrush, which runs on 10-50 microamperes (µA), can stimulate the gums, promote metabolism, and give you healthier gums!
Our Recommendation:★★★★✩
9. Salmon Flakes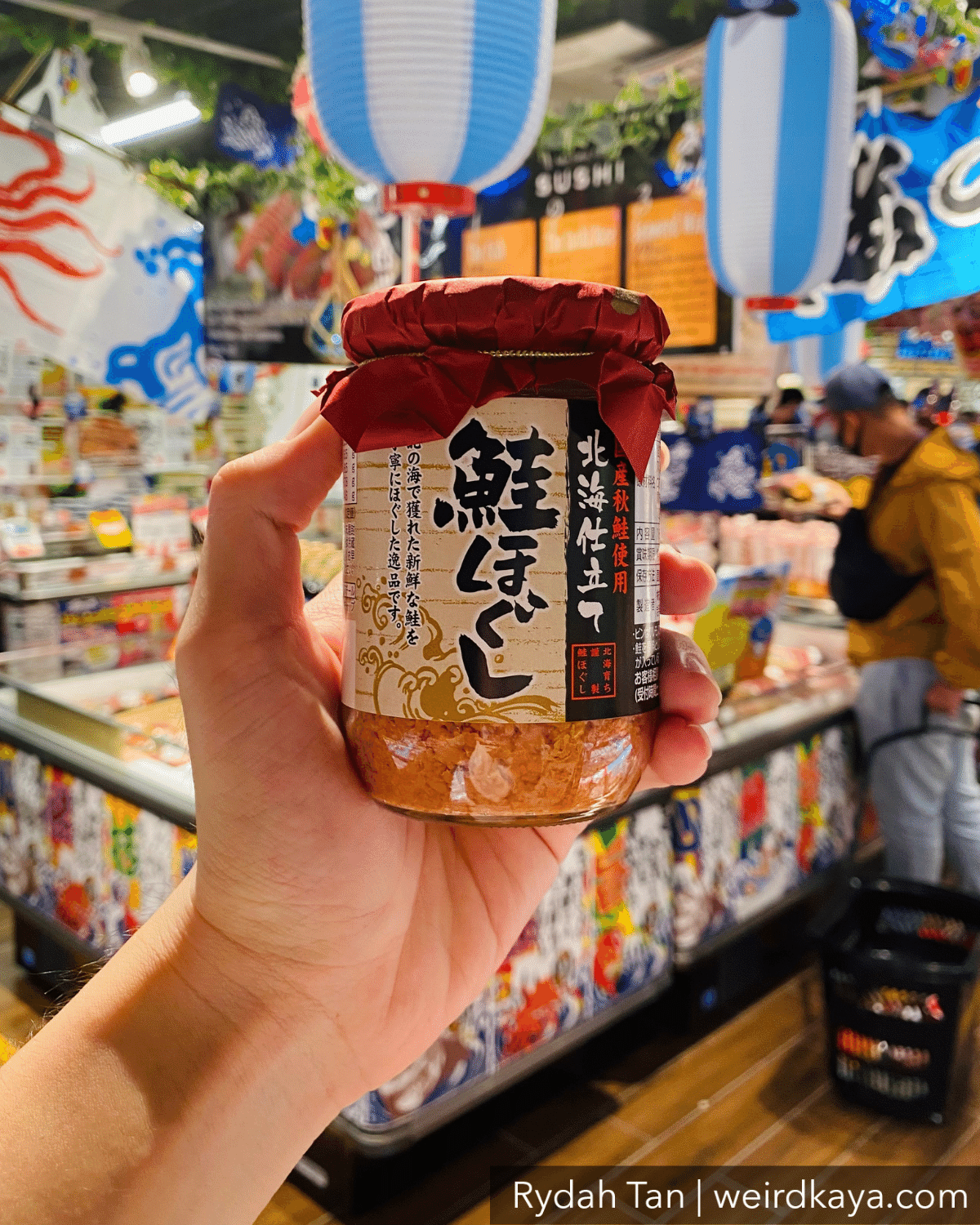 Tired of chocolate spread or strawberry jam for your breakfast? Try this and you will never look back!
Our Recommendation: ★★★★✩
10. Diatomaceous Earth Bath Mat (RM34.00)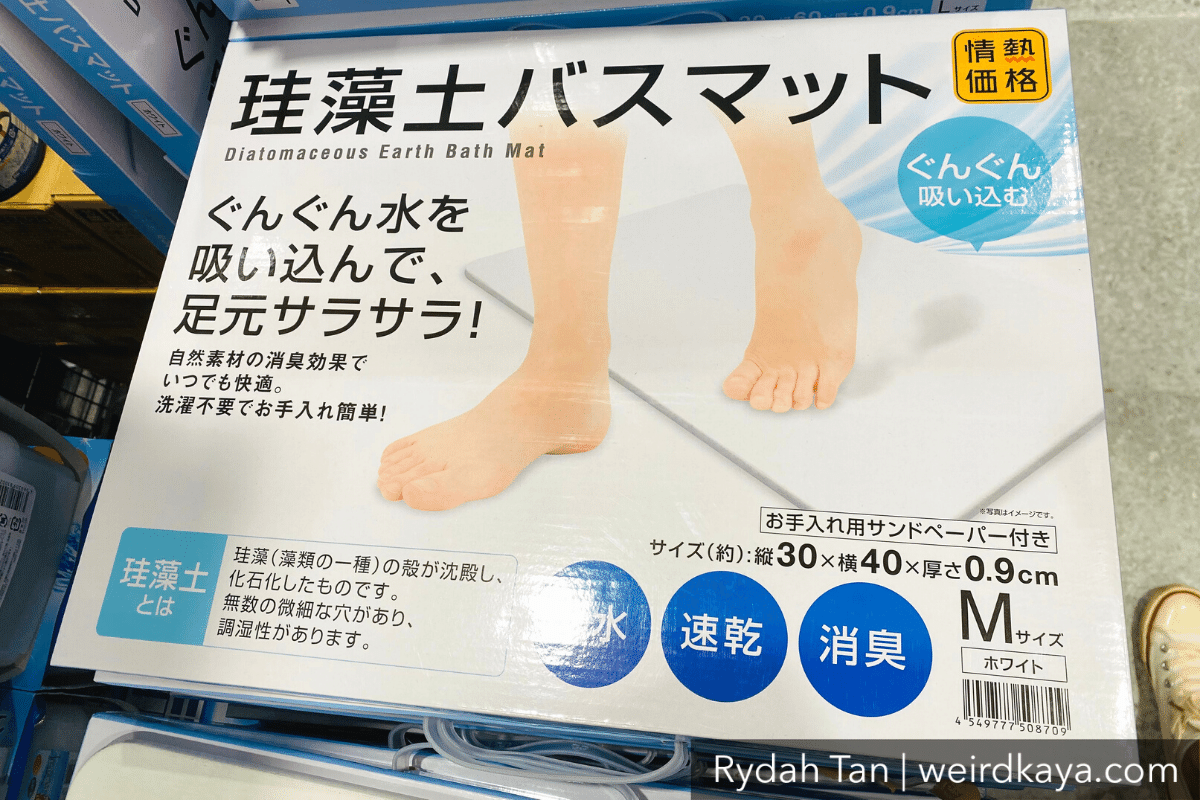 Not the mat we asked for, but the mat we never thought we needed. The Diatomaceous Earth Bath Mat is able to absorb water instantly, while removing odors from your feet too!
Our Recommendation:★★★★★
11. Aomori Apple Juice (RM29.90-RM39.90)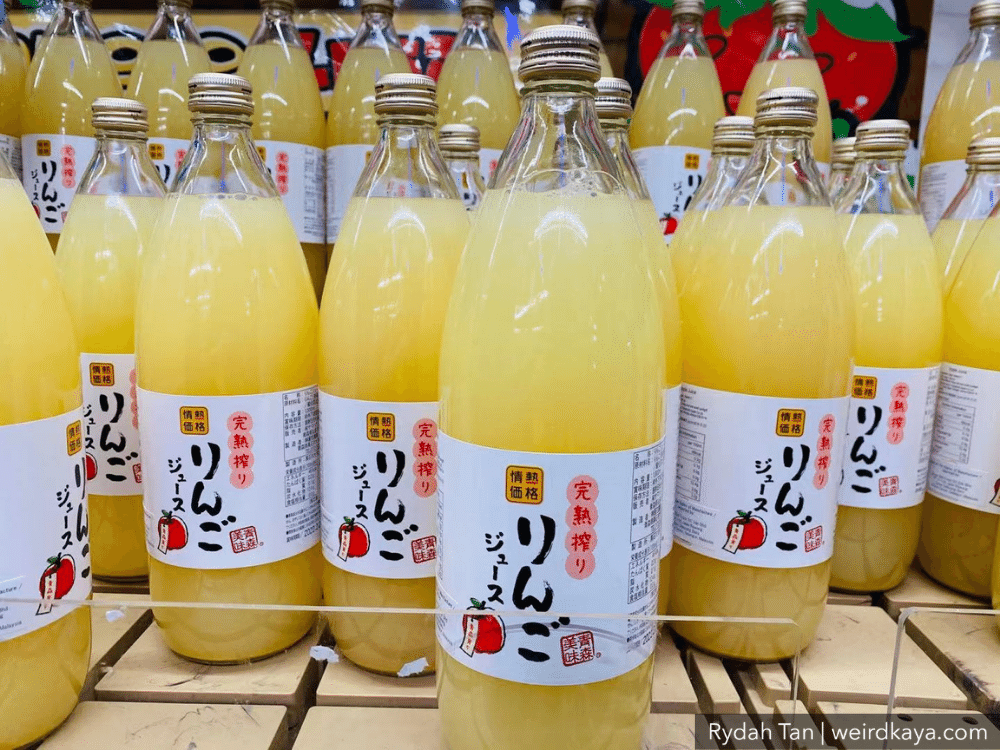 Before you are discouraged by its price, give this a try and you'll most likely never want to drink normal apple juice again. It's seriously that good.
Our Recommendation: ★★★★★
12. Chocolate Ice Cream by Don Don Donki (RM4.90)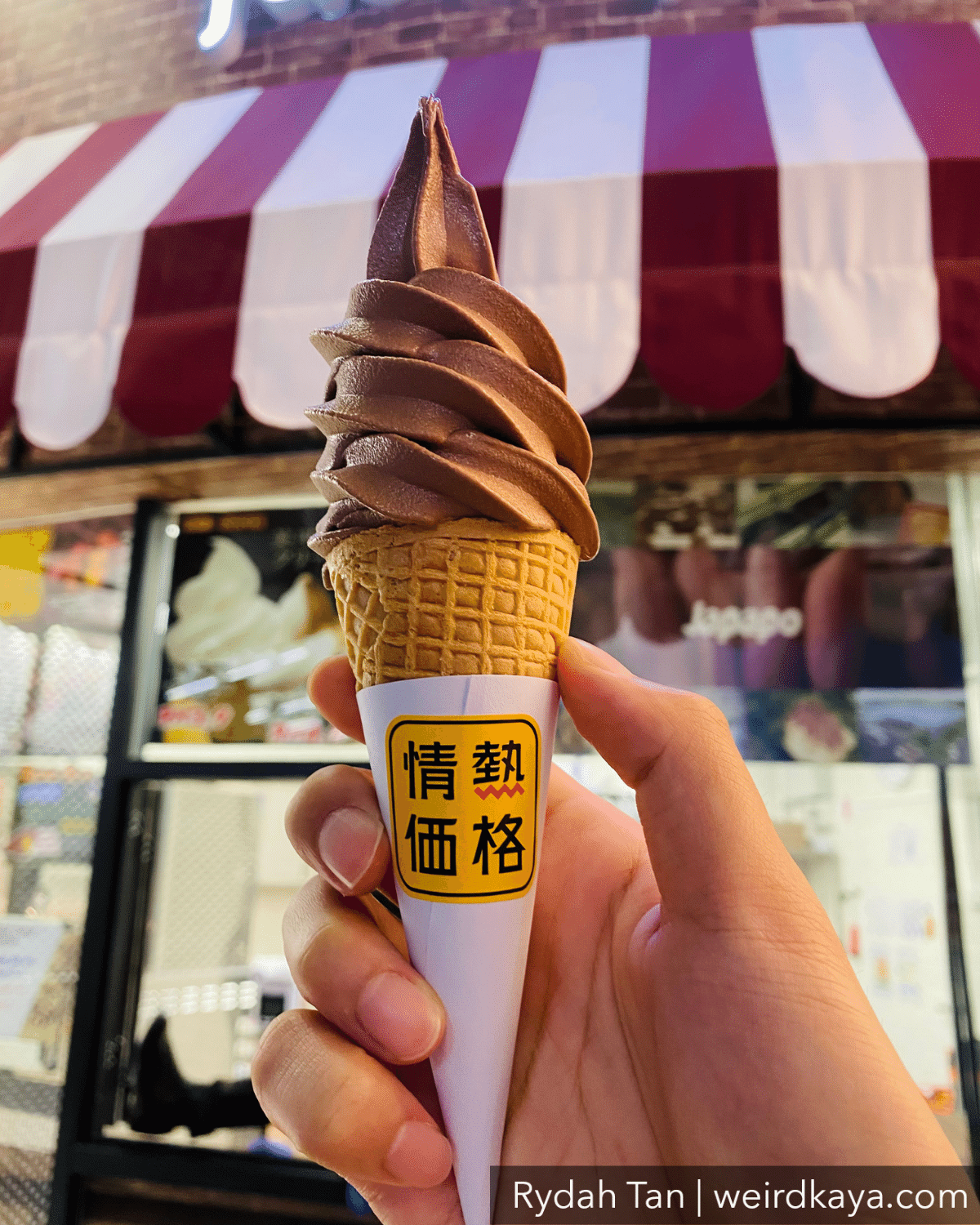 After all of the "exercise", why not reward yourself with some chocolate ice cream from Don Don Donki?
---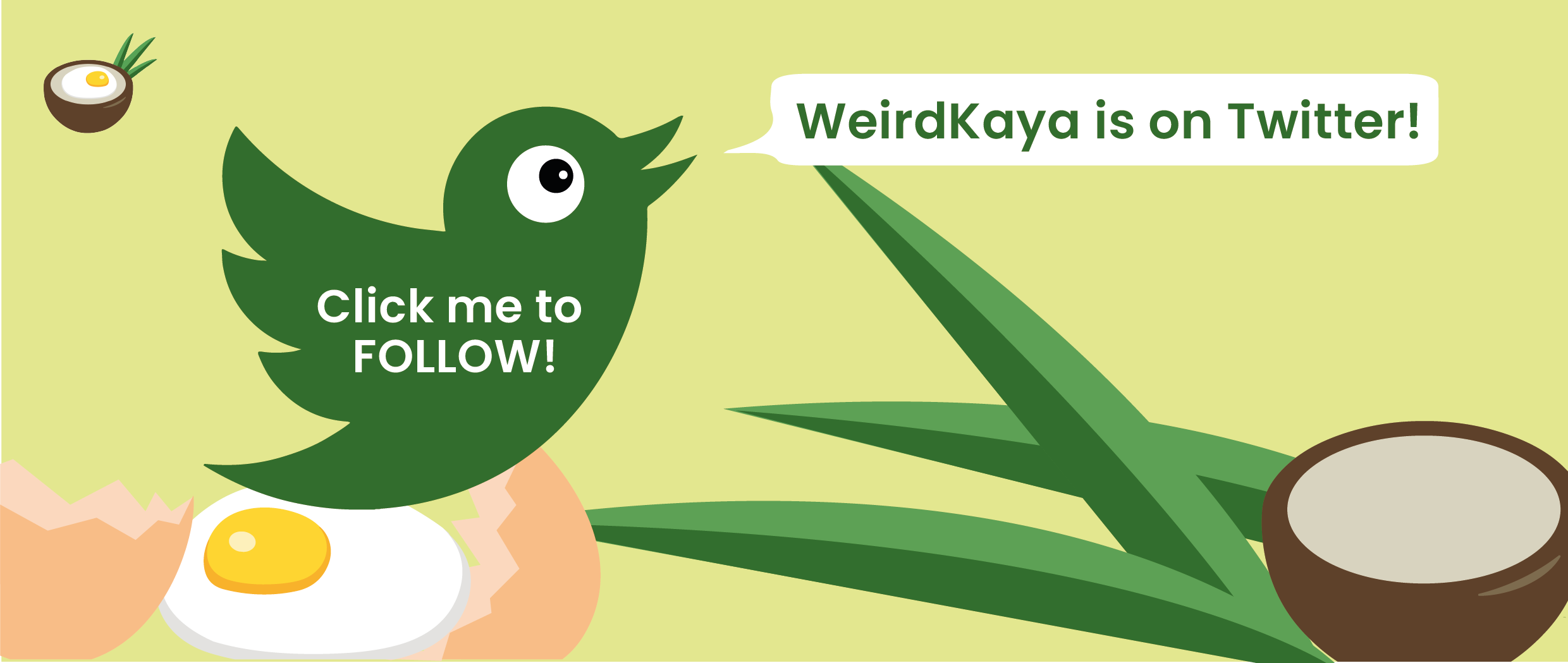 ---

Sources: Cover image via Rydah Tan for WeirdKaya
Editor: Raymond Chen
Proofreader: Sarah Yeoh