MELAKA – Although she was pelted with unkind words and dirty looks by her neighbours, single mother Umi Nur Faizah, also known as Umi, chose to continue selling scrap items to raise her four daughters.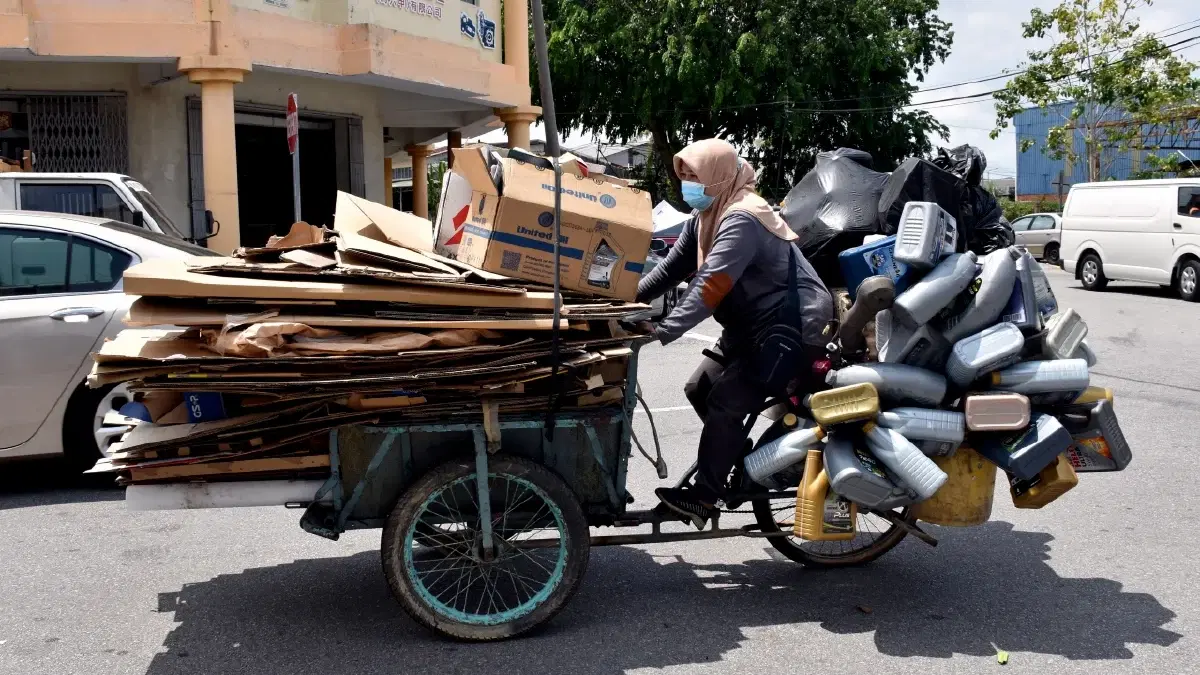 According to Bernama, Umi has been doing the "dirty, disgusting" job using a wheelbarrow for more than five years around the Malin Industrial Estate.
It's normal for some people to feel sorry when they see me picking up used items. Some [even] insult me because I'm wallowing in 'rubbish'."
However, the 39-year-old ignored every negative comment thrown at her and soldiered on as she believed earning an honest living to feed her family was more important.
Starts work at 8am
Umi said that she usually begins the arduous task of looking for cardboards boxes from 8am to 5pm throughout the Ramadan month and that her income is solely dependent on how many scrap items she manages to collect for the day.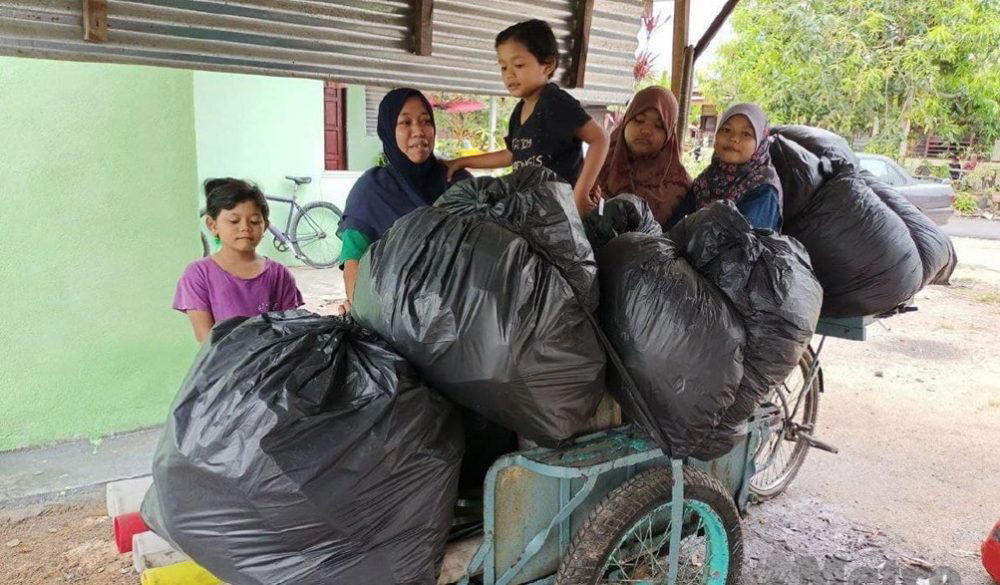 "Often I'd only earn about RM10 after working the whole day, but if I'm lucky enough in getting iron, aluminum, and copper, I'd earn up to RM100."
Umi also told Bernama that she also works as a restaurant assistant with a salary of RM50 a day.
Despite the immense hardship that she faces everyday, Umi is grateful to have her children with her and said that she'd always prioritise their needs over wants.
I have to live with the income that I get in a month regardless of whether it is enough or not…we cannot see or compare with other people's lives because it will never be enough.
"I am thankful because my children understand what they are going through and are never demanding or fussy about food," she said.
Receives monthly aid of RM650
Umi said two of her children, aged six and nine, often accompanied her while collecting scrap items while the remaining two, aged 13 and 15, had to attend a religious school in Alor Gajah as she wanted them to have a better education and attention.
Read also: M'sian Shares Heartwarming Story Of How His SG 'Foster Family' Celebrated His Birthday
She also said that her four daughters receive RM650 a month in aid from the Social Welfare Department, food aid worth RM200 from the Melaka Islamic Religious Council and RM50 a month for each of her three children.
However, Umi keeps a sharp eye on family's daily expenses so that every penny is put into good use and spent appropriately.
As for her preparation for the upcoming Raya celebration, Umi said that she's unable to purchase new clothing for her children as she is more concerned with their daily necessities.
"While it's sad to see that we won't have any new clothes, that doesn't mean we can't celebrate Raya like the rest…my children are very aware of the situation we're in right now," she said.
Let's wish Umi and her children all the best!
---
It's unrelated to the article but here's our brand-new podcast – Talk Je Lah!
---
Cover Images via Bernama
Editor: Sarah Yeoh