SEGi University and Colleges has come under heavy fire from netizens after it publicly announced the termination of two lecturers along with their details on June 3.
In two separate Facebook posts, SEGi University revealed the identity of the now-disgraced lecturers along with a short explanation for their dismissal.
According to the posts, both lecturers were terminated for "compromising private intellectual property and unethical acts" involving the PhD candidates' examinations.
It also said that a police report has been lodged against them and that legal action will be pursued as well.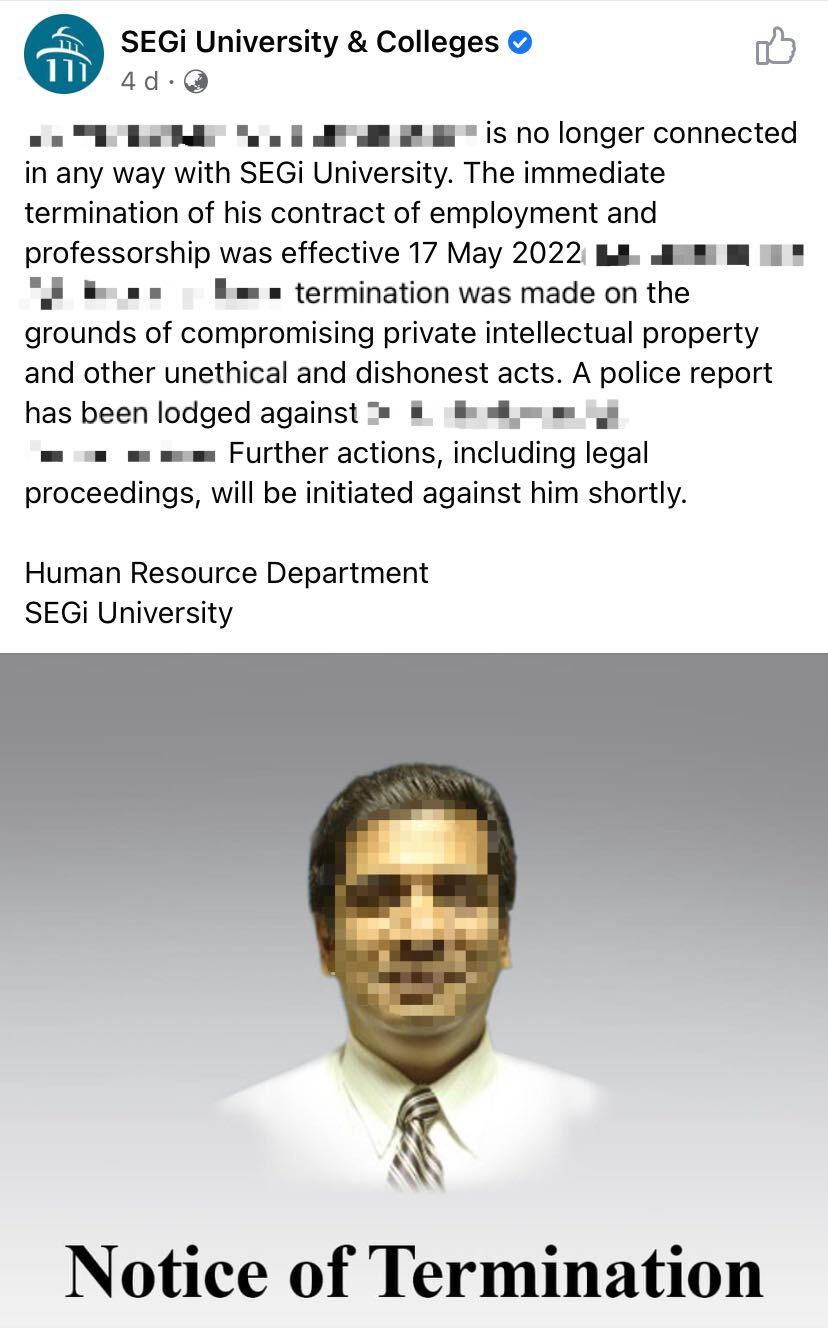 Netizens sharply divided
The posts have since drawn a sharp line between netizens, who debated in the comment section over whether SEGi University's actions were justified.
Some felt that SEGi University had crossed an ethical line and accused them of seeking cheap publicity.


On the other hand, several netizens believed that the university had done the right thing by shaming the lecturers, adding that it was good for transparency and serves as a deterrent to other lecturers.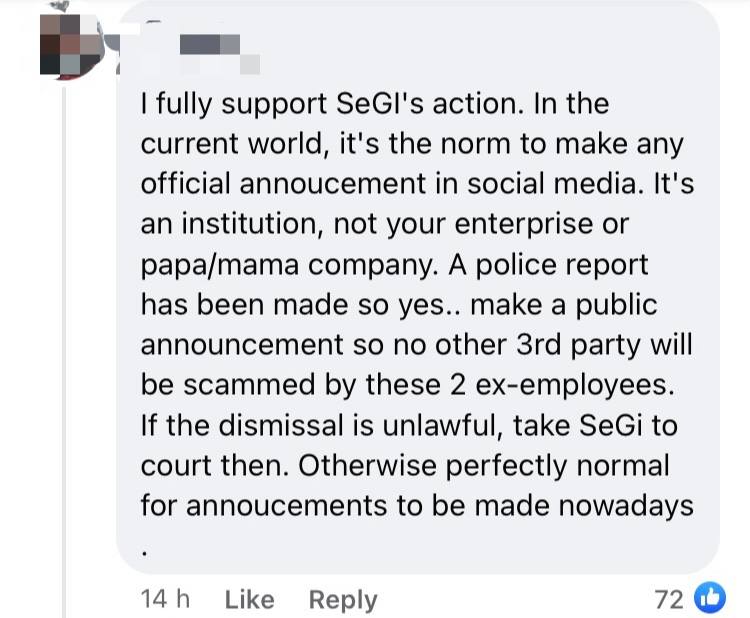 An official police statement has yet to be released over the matter at the time of writing.
Read also:
Cover image: Facebook/SEGi University & Wikipedia