PARIS – A man who disguised himself as an old woman made headlines for throwing a piece of cake towards the famed Mona Lisa painting at the Louvre Museum on Sunday (May 29).
The man had managed to slip into the museum unnoticed under the guise of being wheelchair-ridden while putting on a wig and lipstick.
His cake slinging antics later left the lower part of the painting smeared with cream.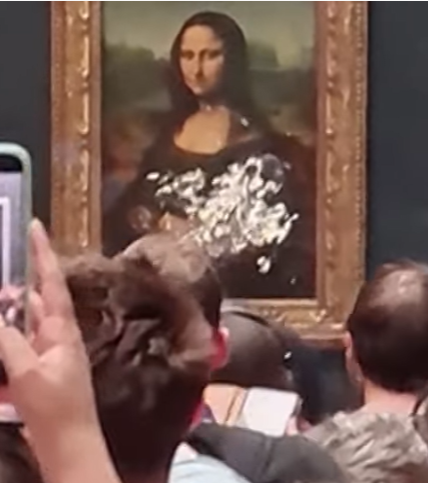 Fortunately, the cake did not destroy the painting as it was placed within a protective glass frame, sparing it from the extra "decoration".
As security guards escorted the man out from the museum, he could be heard shouting:
Think of the earth. There are people who are destroying the earth. Think about it. Artists tell you: think of the earth. That's why I did this.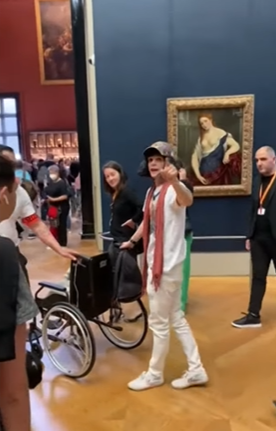 After restoring order, a museum staff was seen wiping away the cream in front of a large crowd.
According to various Western news outlet, the man was also throwing roses inside the museum gallery.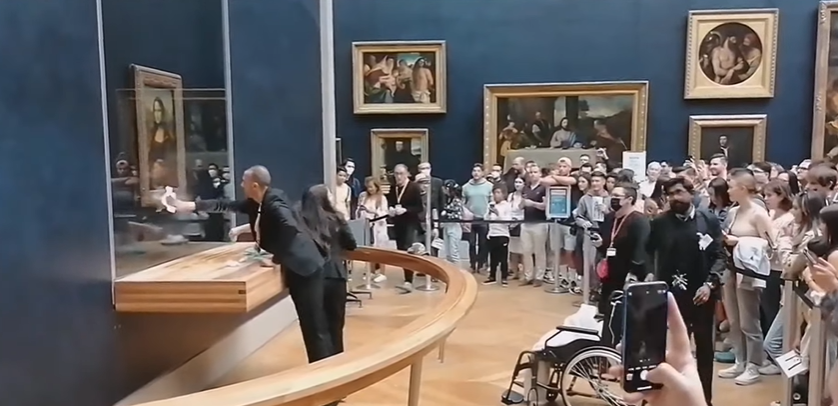 No further comments could be obtained by officials at the Louvre at the time of publication over the kerfuffle.
Watch the video here:
---

---
Not the first time Mona Lisa was targeted
The Mona Lisa has long been singled out for unprovoked attacks over the years, where no formal explanation could be given for it thus far.
In 1911, the painting was stolen by a employee at the museum, which catapulted it to greater international fame.
Close to five decades later, it was later attacked with acid, at which the painting was yet to be placed inside a glass frame.
In 2009, a Russian woman took her frustrations out on the painting by throwing a ceramic cup towards it after she was denied the chance of becoming a French citizen.
Read more:
Cover image via YouTube.