UK Prime Minister Liz Truss has resigned after spending only 44 days in office.
This officially makes her the shortest-serving Prime Minister in UK history.
'I have failed'
Speaking to reporters outside of her 10 Downing Street office, Truss said she accepted the loss of confidence from her own party and will step down next week.
"I recognize though, given the situation, I cannot deliver the mandate on which I was elected by the Conservative Party.
I have therefore spoken to His Majesty the King to announce that I am resigning as leader of the Conservative Party.
However, Truss will remain as Prime Minister until a successor has been named.
A leadership election is now expected to be completed by Oct 28, where possible candidates to replace Truss include former finance minister Rishi Sunak and former defence minister Penny Mordaunt, reported CNA.
Beginning of the end
Truss' downfall began when her then finance minister Kwasi Kwarteng announced the massively unpopular "mini budget" on Sept 23, where it proposed unfunded tax cuts, huge government borrowing and exempted energy companies from a windfall tax.
In turn, the British pound dropped to record lows and forced the Bank of England to step in and take emergency action.
Kwarteng was later fired from the job and replaced by Jeremy Hunt, who immediately scraped a majority of the "mini budget".
Liz Truss vs. lettuce
To add on to the unfolding disaster, The Economist wrote a scathing article about Truss' competency as Prime Minister and said that she only had full control for seven days — the average shelf life of a lettuce.
Following the article's release, British tabloid Daily Star began a livestream featuring a lettuce with googly eyes along with the caption: Can Liz Truss outlast a lettuce?
This was the scene upon Truss' resignation yesterday: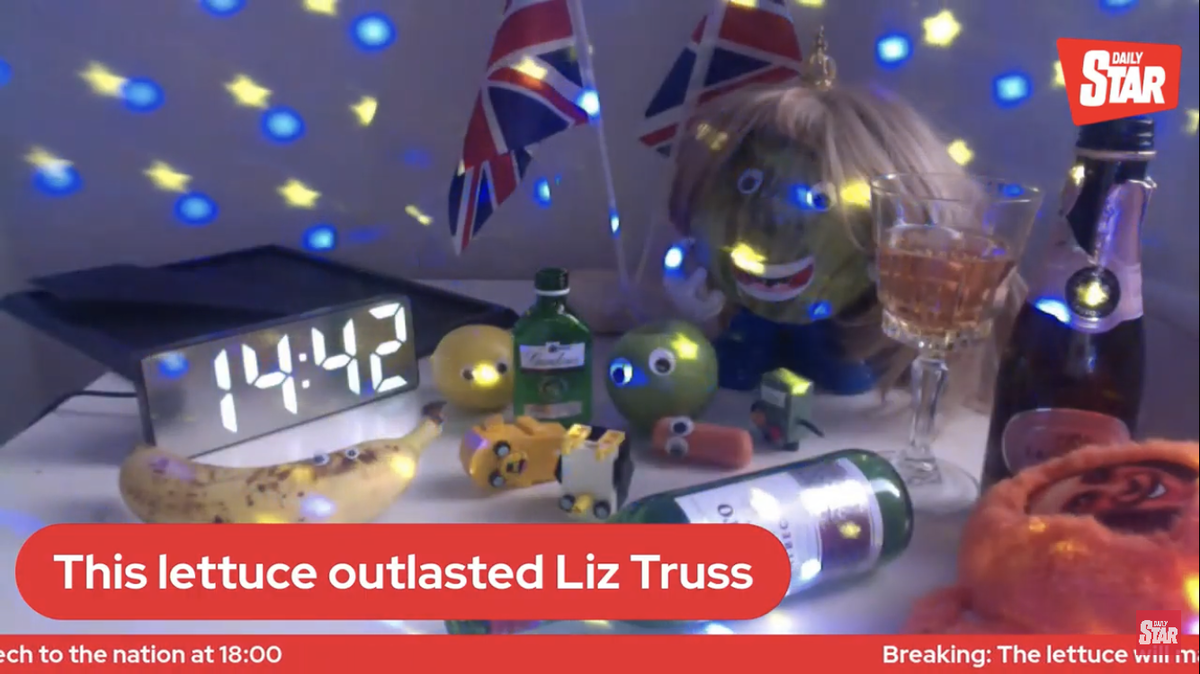 The lettuce has also become a trending topic on Twitter.
What a great day to be a lettuce

— Aldi Stores UK (@AldiUK) October 20, 2022
"We now go live to 10 Downing Street." pic.twitter.com/ZdF9UgF4KK

— Amanda (@Pandamoanimum) October 20, 2022
READ ALSO:
---
---