PUTRAJAYA – The Health Ministry is urging those residing in Kelantan to get their booster shot in light of the state recording the lowest booster shot rate in Malaysia at only 22.7%.
Health Minister Khairy Jamaluddin also posted a tweet in Kelantanese warning them about the state's ICUs getting fully occupied.
Loloni Kelate paling rendah skali ambik booster, ambo rusing, ICU sana koho penuh. Ambo mitok sangat puok kita di Kelate pakat cocok vaksin & booster. @KKMPutrajaya saye ore Kelate. Pakat gi cocok deh.
(Kelantan has the lowest booster shot rate, I am worried as the ICUs are getting occupied. I hope the Kelantanese can go for their vaccination and booster shots. The Health Ministry loves and cares for all Kelantanese. Please go for your booster shots.)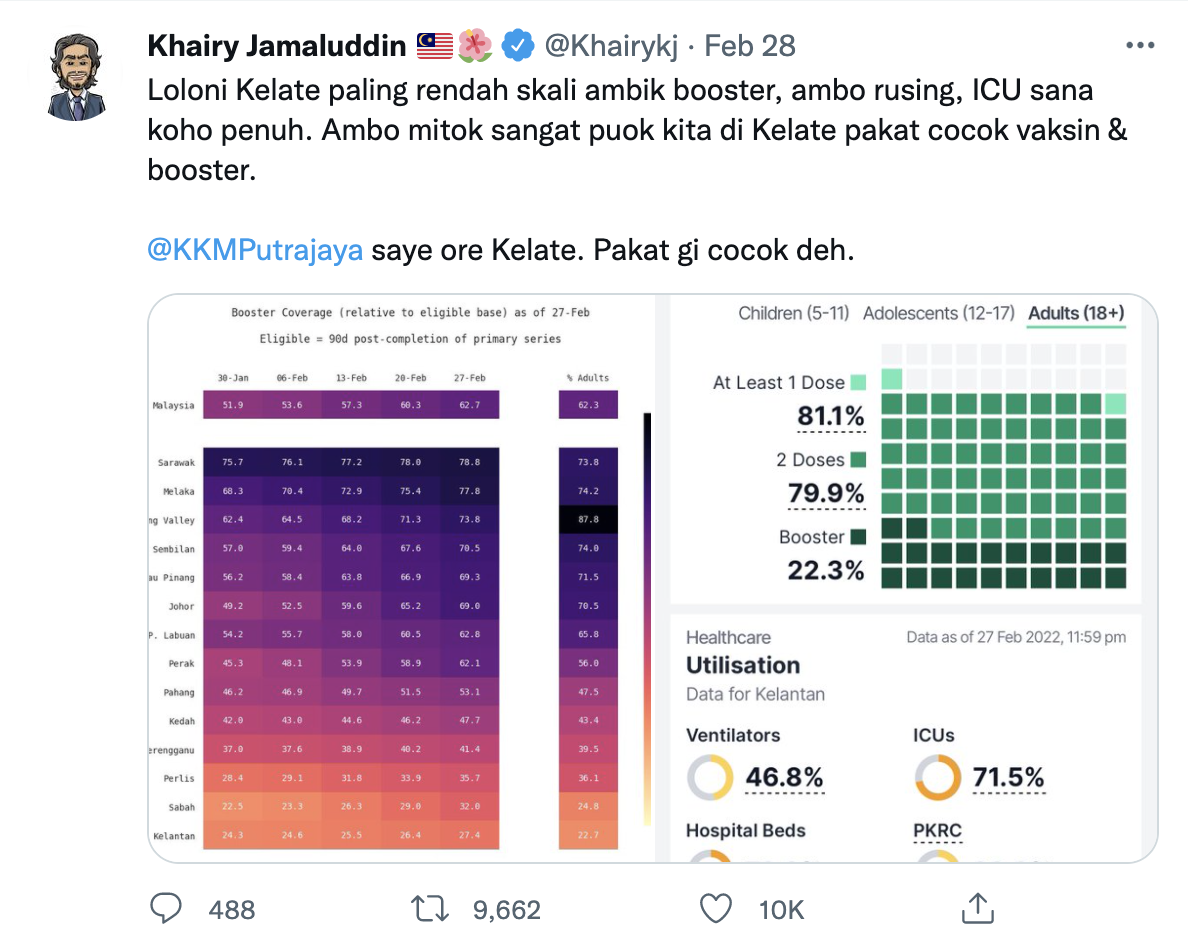 His post has since garnered 9.6k retweets and 10k likes at the time of writing.
Some netizens were unconvinced by Khairy's attempt and urged him to arrange for clinics and vaccination centres (PPV) to make the first move instead of waiting for unwilling individuals to budge.

Others listed down several concerns their parents had over the vaccine's side effects.
Some also said that they want to have their booster shot but have yet to get an appointment yet.

One netizen claimed he had applied to get a booster shot for his bedridden grandfather at home but is still waiting for an appointment.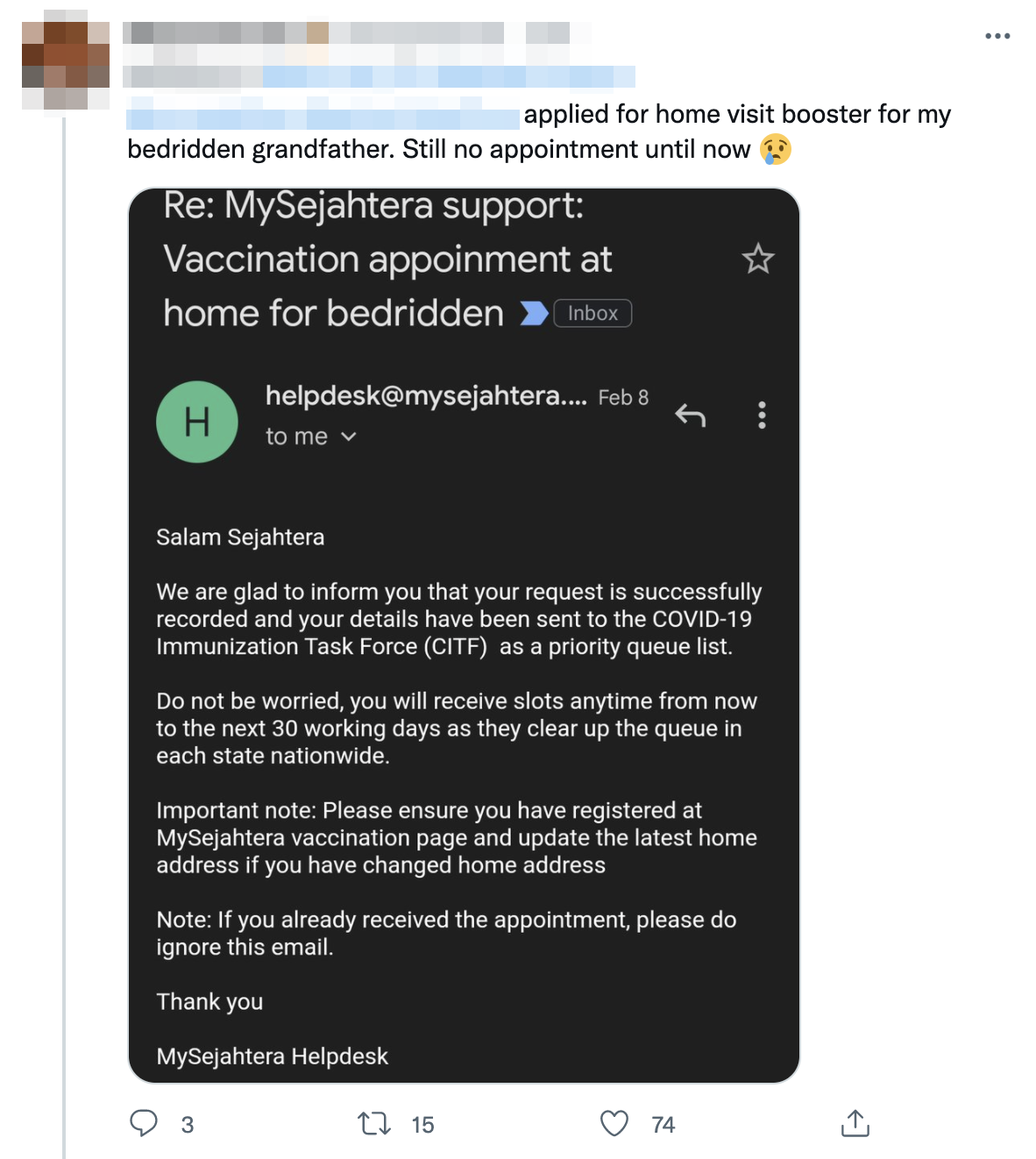 Read also:
---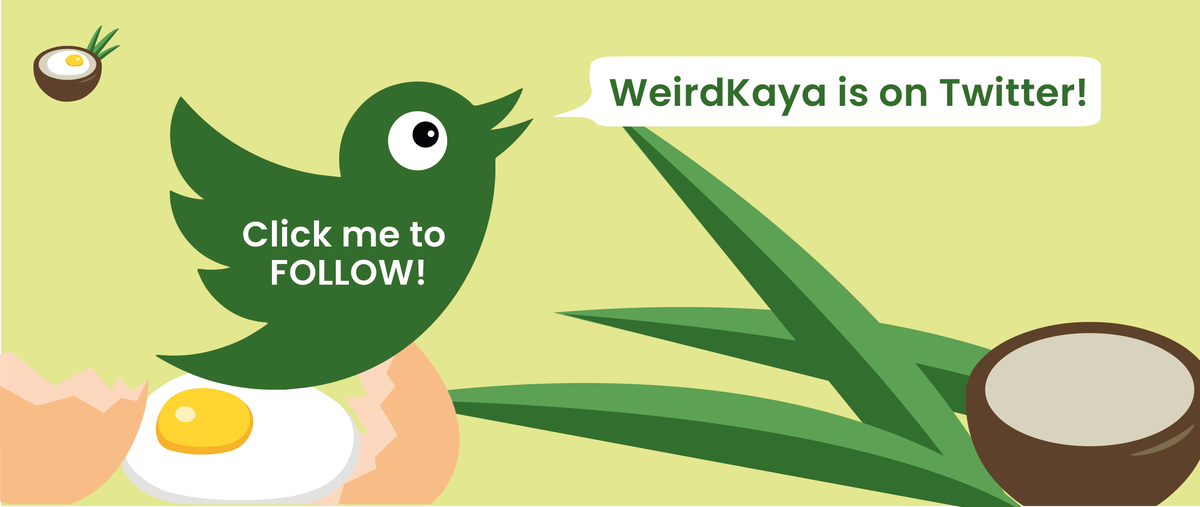 ---
Cover image by Mohd Fadli Hamzah via Harian Metro & AFP/Mohd Rasfan
Editor: Sarah Yeoh